Reflectors, laser rods, bonded laser elements of various configurations, Q-switch elements, nozzles and protective windows for a broad wavelength spectrum - IMPEX manufactures and supplies all this to various laser manufacturers.
We have our own chemistry department for the metallization of the reflectors. We offer reflectors of various configurations for lamp-pumped and diode-pumped lasers. Reflectors with masks on the cylindrical surfaces should be mentioned, which we can recommend and manufacture for the user depending on the laser parameters.
We produce laser reflectors from the following materials: Pyrex glass, Borofloat 33, fused quartz, europium doped quartz, cerium doped fused quartz and samarium doped glass in S7005 (5 % Sm), S7010 (10 % Sm).
On customer request, we manufacture bonded laser elements of complicated configurations, mainly on Nd:YAG + Cr:YAG + YAG basis. For high-power lasers, we coat them at qualified partners in Germany.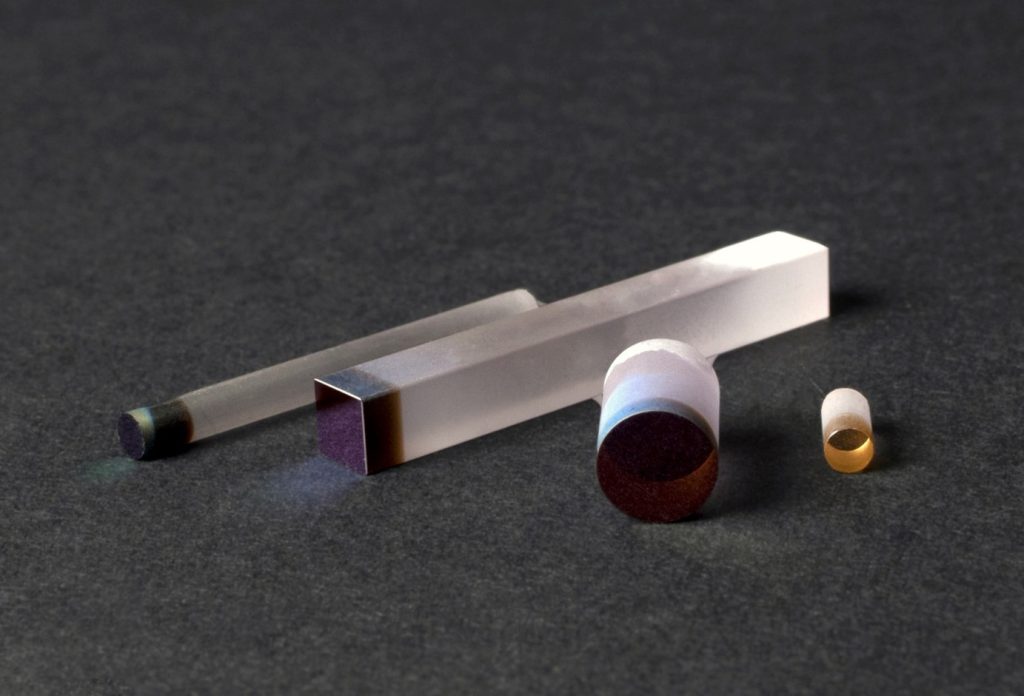 fast success thanks to wide selection
A wide range of products from synthetic sapphire 
Optic components from all typical optical materials
From UV to IR
Q-switched systems in a wide spectral range
From UV (266nm)
 to IR (2.94µm)
Immediately availiable cheap stocks from overproduction