Reflectors, laser rods, bonded laser elements with different configurations, Q-switch elements, nozzles and protection windows for a wide wavelength spectrum – we produce and deliver all these elements to different laser manufacturer.
We have a chemical department on our own to metalize reflectors. Different configurations of the reflectors can be offered for lamp-pumped and diode-pumped laser systems. To mention are reflectors with masks at cylindrical surfaces which we recommend based on the laser parameters to the user and produce them.
Laser reflectors can be produced from these materials: Pyrex glass, Borofloat 33, quartz glass, Europium doped quartz, Cerium doped quartz glass and Samarium doped quartz glass with the versions S7005 (5% Sm), S7010 (10% Sm).
We also manufacture bonded laser elements with difficult configurations according to the customers' requests. These laser elements are based on Nd:YAG + Cr:YAG + YAG. For high power laser systems, they are coated by our partners in Germany.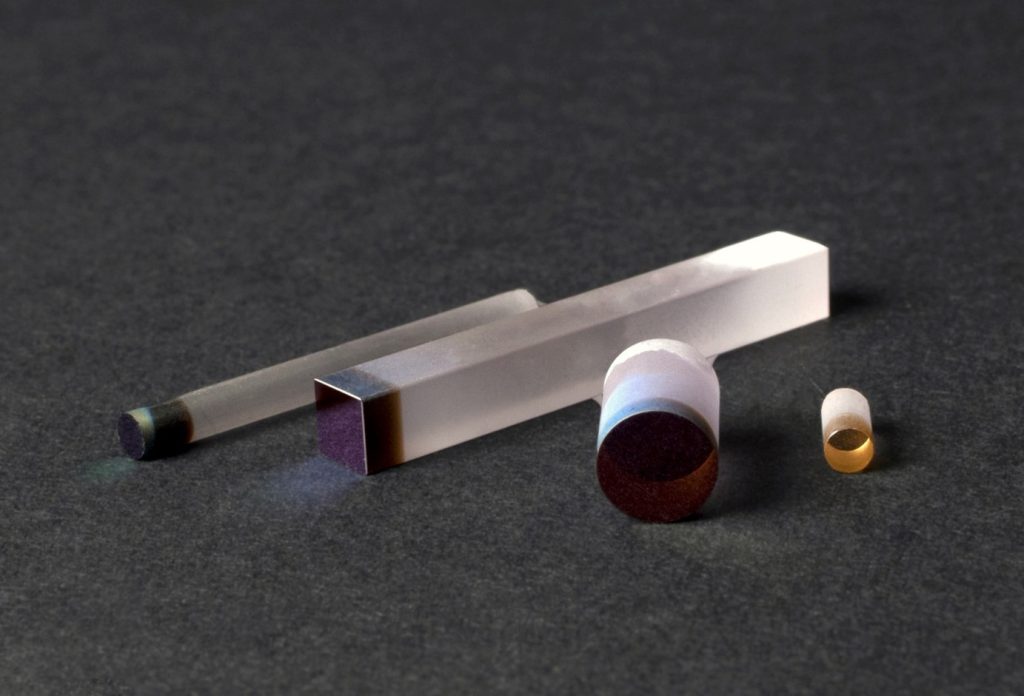 fast success thanks to wide selection
A wide range of products from synthetic sapphire 
Optic components from all typical optical materials
From UV to IR
Q-switched systems in a wide spectral range
From UV (266nm)
 to IR (2.94µm)
Immediately availiable cheap stocks from overproduction